A Little About Me
I've always loved a good story that leaves me feeling uplifted, and if it includes romance, even better.
That's what led me on my journey to become a multi-published author of inspirational romance. I grew up in a small Oklahoma town where my family farmed and ranched. I went on to study Journalism / Professional Writing at the University of Oklahoma (Boomer Sooner!).
These days I live in Louisiana with my amazing husband and two young sons. Living in a house full of boys is a lot of fun, and they do a great job tolerating all my nerdy quirks. I'm a proud member of America Christian Fiction Writers, which is where I've met some truly wonderful people.
Now I'd love to get to know you. Let's connect on Facebook, Twitter, or my blog.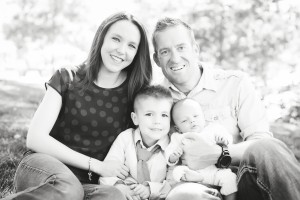 10 Fun Facts

1. Growing up, I "helped" my dad with the farming. Actually, I would fall asleep in his truck until he finished all the work and woke me up to go fishing.
2. I'm afraid of hippos. I watched a show about how aggressive they are. I used to think they were cute – now I think they're just mean.
3. Traveling is fun, but there is nowhere like home. I'll always be a homebody at heart.
4. I love coffee ice cream and any kind of dark chocolate.
5. I met my husband when I was working in a cafeteria. I knew he really liked me if he could see past the apron and plastic gloves.
6. Every single day I'm in my office, I have my space heater blowing directly on my feet.
7. I love Christmas movies. We watch them constantly from Thanksgiving to Christmas. Elf, White Christmas, and Christmas Vacation are some of my favorites.
8. I'm not a great cook, but I love food and can't get enough of Top Chef and other cooking shows.
9. I like anything sour. My favorite was cutting a lemon in half, pouring salt on it, sucking out the juice, and then, turning it inside out to eat the inside. I finally listened to my dentist and stopped.
10. One of my favorite chapters of the Bible is Psalm 84. It's so beautiful! 1 How lovely is your dwelling place, O LORD Almighty! 2 My soul yearns, even faints, for the courts of the LORD; my heart and my flesh cry out for the living God. 3 Even the sparrow has found a home, and the swallow a nest for herself, where she may have her young—a place near your altar, O LORD Almighty, my King and my God.