I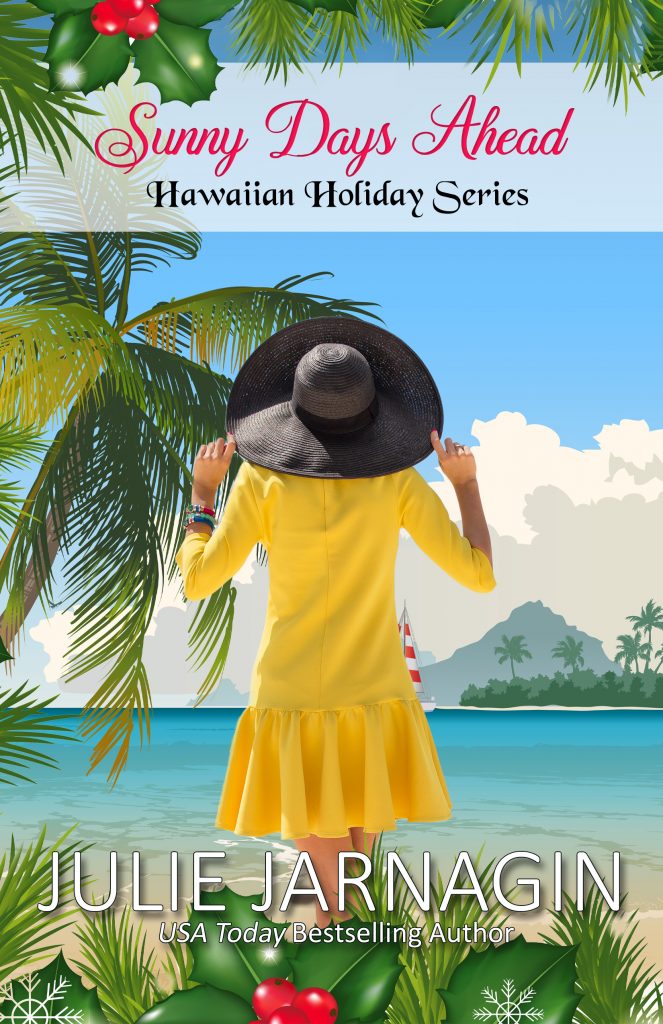 t's release day for my newest book, Sunny Days Ahead, part of the Hawaiian Holiday Series! Today, this new sweet romance is available on Kindle. Go check it out, and as always, thank you so much for all your love and support. It means the world to me.
Here's a little about the book:
Dean Callahan is leaving his beloved ranch and cowboy boots behind to take a Christmas cruise to Hawaii with Kelsey, his best friend since childhood. For years, he's harbored deep feelings for Kelsey, but after her last rejection, he swore to never put his heart on the line for her again. Now she's talking about moving halfway across the country. During the trip, Dean must decide whether to tell her how he feels and try to convince her to stay—or risk losing the woman he loves forever.
Kelsey Haynes has spent most of her life trying to escape the stigma of her troubled past. After struggling with bouts of depression in her youth, her parents are still trying to protect her, and everyone in her small Oklahoma town seems to be waiting for her to unravel again. Now that she's happy and healthy, she's ready to leave town and make a fresh start, courtesy of a great job offer in Seattle. First, however, she has to endure the cruise her father planned and break the news to her parents that she doesn't want to take over the family's business. She brought Dean along as an ally, but her plan backfires as her growing feelings for him make her doubt whether she should leave the man who's been there for her through everything.
When the cruise is over, will Kelsey be ready to prove to everyone she can break out on her own or should she stay in her small Oklahoma town and see if she and Dean really are meant to be more than friends?
Find all the Hawaiian Holiday novellas at Amazon!
Christmas Charm by Raine English
Seashells & Mistletoe by Rachelle Ayala
Cruising into Christmas by Aileen Fish
Sunny Days Ahead by Julie Jarnagin
Aloha to Love by Josie Riviera
A Very Merry Christmas by Denise Devine