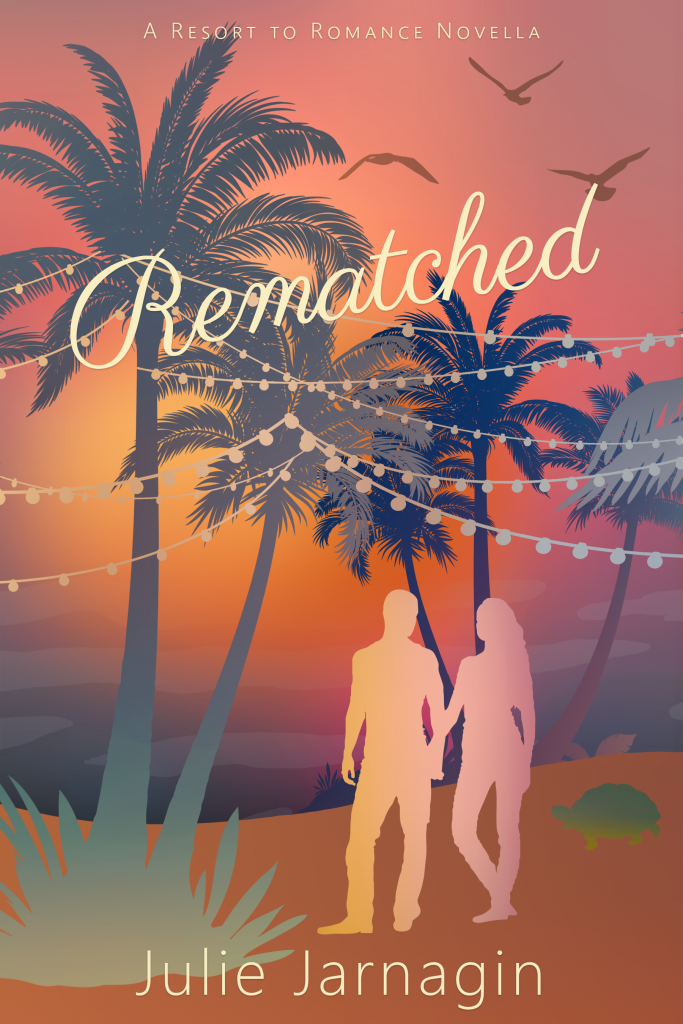 Get ready for ten weeks of romance in the Bahamas with a new series brought to you by some of the best authors in the inspirational and sweet romance genres…

Resort to Romance

Ten delightful—and standalone—novellas linked by one matchmaking week. You'll want to devour each one!

RESORT TO ROMANCE SERIES
It's Matchmaking Week at an all-inclusive resort on a private island in the Bahamas. Each guest has been expertly paired and is here to enjoy one full week with their match. While there's no money-back guarantee on the paid trip, the participants are guaranteed to find love!
Rematched by Julie Jarnagin
Courtney Bailey is ready for her new adventure, fostering kids in need. First, she has agreed to participate in a matchmaking week at a Caribbean resort. With no interest in actually falling for anyone while she's there, Courtney hopes the crazy scheme will give her a much needed vacation and satisfy her mother who's worried Courtney has given up on love. Courtney's shocked, however, when she's matched with her ex-fiancé, Tyler Dunn, but giving in to her feelings for Tyler would only ruin her big plans.
After leaving his ten-year career in the army because of a back injury, Tyler is heading to Joy Island to escape his problems and decide what his next step in life will be. He never expected that trying to figure out his future would lead him back to the most painful part of his past—Courtney Bailey. Still, he's enticed by the thought of spending the week with his gorgeous ex, but when he starts falling for her for a second time, he doesn't know if he can handle another heartbreak.

Find all the Resort to Romance novellas at Amazon or visit the authors' websites!

A Meddled Match by Jill Kemerer
A Messed-Up Match by Jessica R. Patch
Met Her Match by Susan L. Tuttle
Moonlight Match by Kristina Knight
Unexpected Match by Constance Phillips
Match Me If You Can by Krista Phillips
Mismatched Melody by Jodie Bailey
A Match for Mr. Write by Jennifer Shirk
Rematched by Julie Jarnagin
Match You Like Crazy by Johnnie Alexander